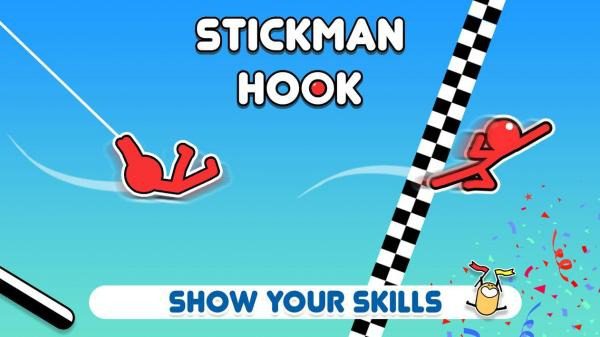 Hey gamers, ever felt the thrill of defying gravity and swinging through the air with style? If not, it's time to experience the adrenaline rush that Stickman Hook brings to the table. Here's why this online game should be on your must-play list.
1. Gravity-Defying Swinging Mechanism:
Stickman Hook's core mechanic is its unique swinging system. It's not just about getting from point A to point B; it's about doing it with finesse. Master the art of swinging, and you'll find yourself executing gravity-defying stunts that would make any acrobat jealous.
2. Precision and Timing:
Success in Stickman Hook isn't just about mindless swinging; it's about precision and timing. Each level is a puzzle that challenges your ability to judge distances and calculate the perfect moment to release and swing again. It's a game that keeps you on your toes, demanding both skill and strategy. Continue reading "The Art of Swinging: Stickman Hook and the Joy of Gravity-Defying Gameplay"